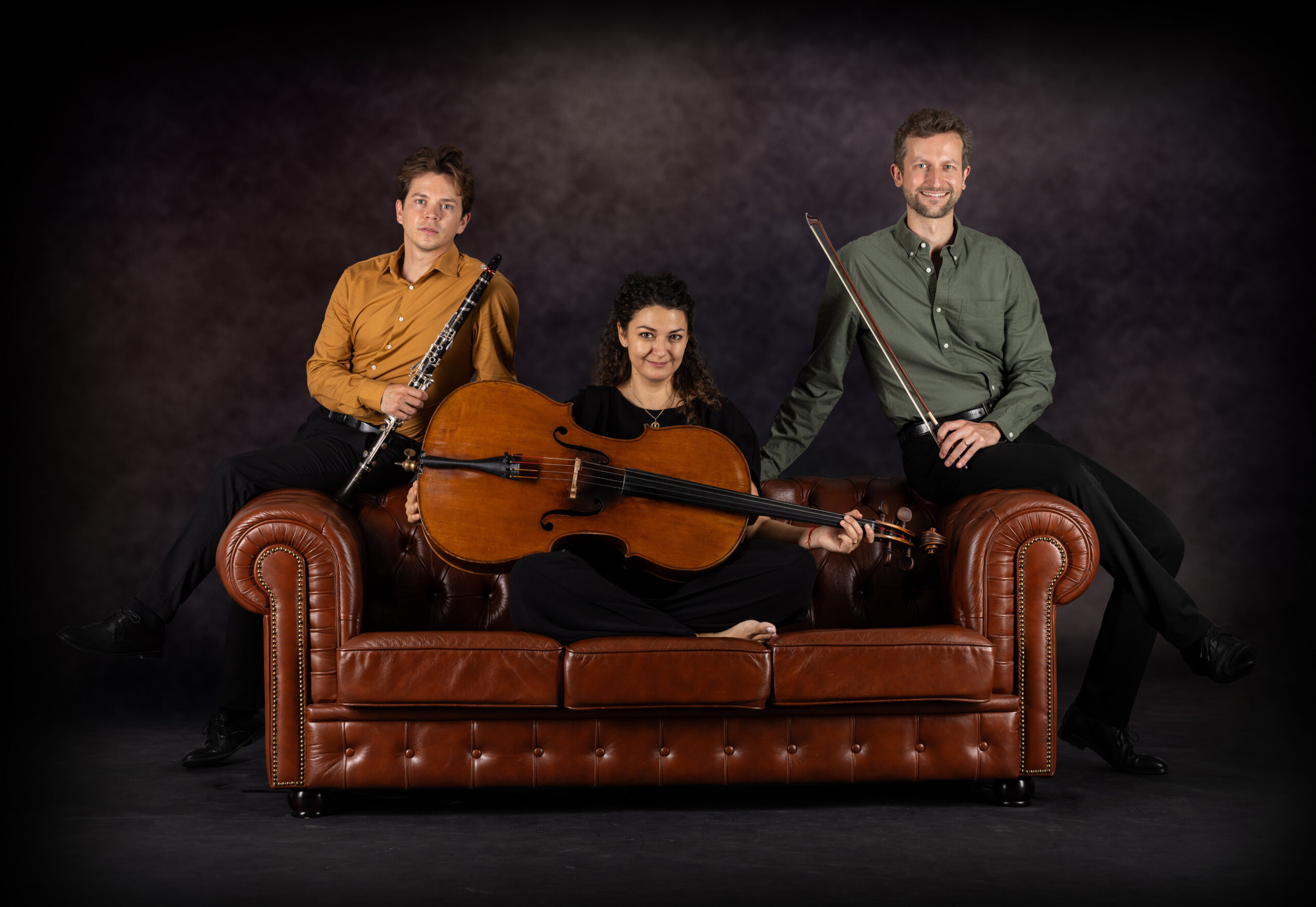 Founded in 2017 Trio Tempora is a Salzburg-based ensemble featuring Romanian clarinettist Marius Birtea, French cellist Florian Sattler and Hungarian pianist Emese Wilhelmy.
Since its foundation, Trio Tempora has swiftly gained performing experience, gracing renowned concert halls such as the Christophori Piano Salon in Berlin, the Tchaikowsky Saal in Hamburg, the Marmor Hall of the Mirabell Palace Salzburg, the Banski Dvor in Banja Luka, Bosnia, and the Tangobrücke in Einbeck.
Collaborating with Swedish composer Jonathan Ostlund, they premiered his trio "Sonatine Lyrique" in 2018, securing a recording contract with Divine Art Records.
Passionate about chamber music, Trio Tempora specializes in the masterpieces of the Viennese Classicism, including Mozart's "Kegelstatt" Trio and Beethoven's Clarinet Trios.
Diving into romantic repertoire, Trio Tempora recorded Johannes Brahms' Clarinet Trio Op. 114 and Max Bruch's 8 Pieces Op. 83 as well as Mikhail Glinka's Trio Pathetique.
Trio Tempora is fervently dedicated to performing 20th-century masterpieces like Robert Muczynski's Clarinet Trio and Nino Rota's Fantasy Trio, showcasing a strong commitment to exploring contemporary music in their repertoire.
Adding to their accomplishments, Trio Tempora were semi-finalists in the Johannes Brahms Competition in Pörtschach am Wörthersee in 2021 and are set to release a CD in early 2024 featuring Robert Muczynski's Fantasy Trio and Beethoven's 'Grand Trio' op. 38.